Show notes
As I type on Friday morning well before the market will open for the day, the Dow is up ~1,200 points on the week, basically right back to where it was the day before the Omicron news and market sell-off, and the futures are pointing upwards for today as well (of course, anything can happen on that front).
A week ago, I devoted the Dividend Cafe to discussing why I felt the Omicron story was a bad joke of a market mover, and we walked through a little COVID Market history. But I didn't end on a sanguine note – I reminded you that there are vulnerabilities in the markets and that chief among them was the anti-fragilities created by excessive monetary interventions, and of course, basic valuation concerns where some euphoria may be overflowing.
Today we'll leave Omicron in the rearview mirror where it belongs and where the media has conveniently left it just 10 days or so after dramatically different assertions. But we'll dig deeper into a couple of things that warrant our understanding – an understanding that is not the same as concern or worry.
Come on into the Dividend Cafe …
Links mentioned in this episode: DividendCafe.com TheBahnsenGroup.com
Hosts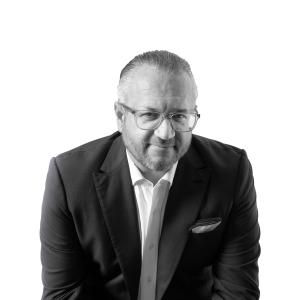 David Bahnsen
David is the Founder, Managing Partner, and the Chief Investment Officer of The Bahnsen Group.
View episodes
Guests