Show notes
Today's Post - https://bahnsen.co/3ncX8V7
The subject of bank stability has really been a big conversation topic since the failure of Silicon Valley Bank and Signature Bank back in mid-March.  People have wondered who was to blame, what went wrong, what could have been different, and what else is still going to happen that we may not know about.
I have written in these pages already about Sunday afternoon dramas and the market instabilities that generally create such events.  Notice how I worded that, for it was intentional.  Sunday afternoon dramas do not create market instabilities; market instabilities create Sunday afternoon dramas.  And as we navigate through a change in the present financial cycle, a little perspective is warranted on what has been driving financial cycles.  In fact, if we do this well we may just understand not only how this fits into Sunday afternoon dramas and the broad reality of market disruption risk; we may also understand a lot more about the federal reserve, interest rates, and basic financial behavior.
So let's jump into the Dividend Cafe ...
Links mentioned in this episode: TheDCToday.com DividendCafe.com TheBahnsenGroup.com
Hosts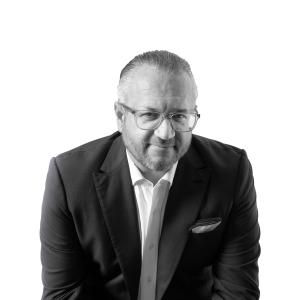 David Bahnsen
David is the Founder, Managing Partner, and the Chief Investment Officer of The Bahnsen Group.
View episodes
Guests