Show notes
The week went essentially much as I expected in the markets – the health data continues to point towards marked improvement, but not quite yet a full re-opening; markets did not continue the violent rally of last week, but had some modest volatility both up and down; and the economic data from March was awful, with all eyes and ears focused on where we go from here.
On the week, as of press time, the market is down a tiny bit on the week, but that comes with some decent sized up days and down days along the way (down 300, up 600, down 300, up 700). I am very excited about this week's Dividend Cafe, and hope you will see why when you read it.
• Is life about to change forever and ever? • Is a "new normal" coming, and what does it mean? • Will the next 12 months be a bear market or a bull market (from here)? • What really happened in March at the points of maximum market distress? • Long-term ramifications of this COVID-19 experience • And so much more
So jump on in to the Dividend Cafe. I promise it will be a refreshing commentary on markets and the economy for investors who deserve better than the sensationalistic or self-serving garbage often posing as commentary.
Links mentioned in this episode: DividendCafe.com TheBahnsenGroup.com
Hosts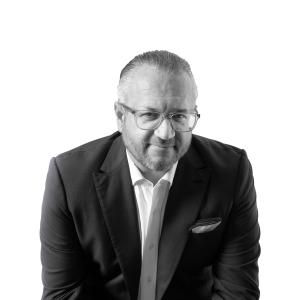 David Bahnsen
David is the Founder, Managing Partner, and the Chief Investment Officer of The Bahnsen Group.
View episodes
Guests