Show notes
It is so hard to stick to my normal Dividend Cafe format these days (not that anyone cares). I am trying to write two per week, and the markets are changing minutes after certain segments get written (or more challenging, the news itself alters or stories take on different shapes). On two days this week (Monday and Thursday) the violence of the market drops required additional email communications. Clients receive their special bulletin specific to portfolio holdings on Wednesday, as well. The state of affairs now makes the exact timing and precision of these communications difficult. We hope you understand.
I set it up that way because there are things in flux right now as I type that by the time I submit to my team may change, and by the time you read this may change again. I apologize for that. But that is the state of affairs in which we find ourselves. My feeling is that the market this week went through a Black Monday type day (October 1987). On that fateful day we dropped 22.6% in one day (and it did rebound 6% the next day). This week, going into Friday morning the market is down 18% in four days (and as I sit here in type from a Starbucks on 47th Street at 5:30am eastern, the market looks set to open up 5%). So while the violence was four days, not one, and 23% is a lot more than 18%, there is still the same feeling of shock and horror and the rapidity with which this all happened.
I am dedicating this week's Dividend Cafe to what happened this week, what has to happen from here for markets to (a) normalize, (b) begin recovery, and (c) finish recovery. It is a long one, but hopefully easy to read and useful to your understanding and thinking about this crisis.
Links mentioned in this episode: DividendCafe.com TheBahnsenGroup.com
Hosts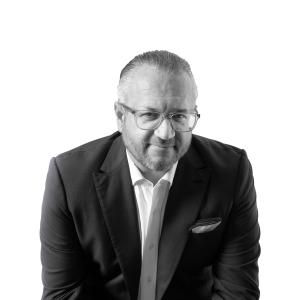 David Bahnsen
David is the Founder, Managing Partner, and the Chief Investment Officer of The Bahnsen Group.
View episodes
Guests