Show notes
There are a lot of places to go on the map right now. Markets were not just "up" throughout most of June/July/August, but they were "boring" in the way they did it. Limited volatility. Total transcendence to some of the silliness in how the media covered COVID. And a pretty consistent slow-burn to the upside. September has now invited normalcy back, and by normalcy, yes, I do mean frothy, over-valued tech positions getting re-priced (and that process could be in very early innings from where I sit), but also just plan going up and down - the standard bi-directional definition of volatility.
We have a number of things going on in markets right now that will be discussed in this week's Dividend Cafe, and I suspect the conclusions I draw will be really satisfying for some, and really unsatisfying for others. I am hearing more and more people talk about certain things that seem obvious to them. This is the most bullish thing you could hope for if you are a contrarian (or a half-way decent hedge fund manager).
In this week's Dividend Cafe we will look at ... • What all may be wrong or not wrong with markets • Five facts to focus on through the weeks and months ahead • Cash levels are still very, very high - but what does that mean? • Whether or not 2009 has anything to teach us right now • All the things happening in the economy (must read) • Politics and Money, and now the Supreme Court? • And of course, the Chart of the Week And with that, let's dive into the Dividend Cafe ...
Links mentioned in this episode: DividendCafe.com TheBahnsenGroup.com
Hosts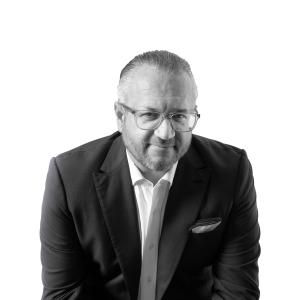 David Bahnsen
David is the Founder, Managing Partner, and the Chief Investment Officer of The Bahnsen Group.
View episodes
Guests