Show notes
I have written about excessive indebtedness many times in these Dividend Cafe pages, including a piece nearly two years ago that I think has held up quite well.  Lately I have written about Japanification, which is not quite the same topic (though there is certainly heavy overlap).
I have long believed in treating the disease, not the symptoms, and I didn't even go to medical school (in fact, if I had, it seems these days I'd be less likely to believe that).  That may be an overused cliche, but it has utility when it comes to how we think about our personal lives, our health, our finances, and so many other things.  And when it comes to the issue of Japanification I think the overall subject will be served to look with more granularity at the nature of the excessive debt to which I refer.
This is a seriously action-packed Dividend Cafe, and if you do not agree after reading it you are entitled to a full refund of your subscription price.
Let's jump in to the Dividend Cafe ...
Blog post here: https://bahnsen.co/3KMCDrK
Links mentioned in this episode: TheDCToday.com DividendCafe.com TheBahnsenGroup.com
Hosts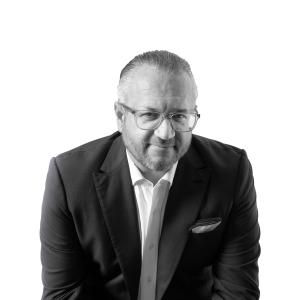 David Bahnsen
David is the Founder, Managing Partner, and the Chief Investment Officer of The Bahnsen Group.
View episodes
Guests