Show notes
Topics discussed: Is volatility back? You tell me - here was the market action this week: Down 400 points Monday, Up 400 points Tuesday. Down 800 points Wednesday. And as I submit this for the week, Thursday (late morning) we are up a little over 100 points (but saw the pre-market futures up and down hundreds of points at a time). There is always one reason for "up & down" volatility (is there any other kind?), and it is uncertainty. In the Dividend Cafe this week we are going to look at the sources of the uncertainty and seek to enhance your understanding of the world affairs that are driving capital markets at present. This has been the most volatile week of the year in the market, with last week being the second most. In other words, since July 31 we really been sitting at non-stop market drama.
Links mentioned in this episode: DividendCafe.com TheBahnsenGroup.com
Hosts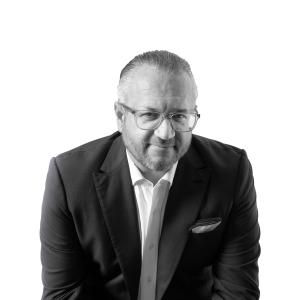 David Bahnsen
David is the Founder, Managing Partner, and the Chief Investment Officer of The Bahnsen Group.
View episodes
Guests