Show notes
I did something today I have not done with Dividend Cafe, ever. I just wrote it. I just sat down and started typing, and wrote it, all the way through. I didn't cover ten or fifteen or twenty topics like I usually do. And I didn't write some parts on a Saturday and other parts on a Tuesday, adjusting for new market action on Wednesday, etc. I wrote in one sitting an entire treatise on what I believe is the great paradigm to understand in the years to come for investors. Don't worry, I went back and added some sub-titles to "break it up" a bit, but it really is one topic all the way through.
I really hope it will inform you, guide you, challenge you, and to some degree, edify you. I also hope it will provoke you to reach out with any questions you may have. We invest for the world that is, not the one we want. And some years, the delta between those two seems wider than other years.
Jump on in, to the Dividend Cafe.
Links mentioned in this episode: DividendCafe.com TheBahnsenGroup.com
Hosts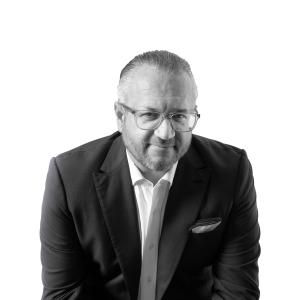 David Bahnsen
David is the Founder, Managing Partner, and the Chief Investment Officer of The Bahnsen Group.
View episodes
Guests