Show notes
The fundamental tension in the economy today, and less directly so, in markets themselves, is really simple: Is a recession coming that slows down price inflation? That question is simple to identify as the economic tension point of the moment, but it is not simple to answer.
One reason for this complexity is that some of the premises brought to the question are not to be taken for granted. And this is the subject of today's Dividend Cafe – what do we know about current economic conditions, potential economic developments, and eventual economic results? What do some think they know that could be wrong? And what is an investor to do through all of this?
I have some thoughts to share that can hopefully bring clarity to much of this, and some of those thoughts are merely clarifying, while others may be non-consensus views. Either way, convictions run deep at The Bahnsen Group, as does humility. That is another "tension" that we hold gladly.
Let's jump into the Dividend Cafe …
Links mentioned in this episode: DividendCafe.com TheBahnsenGroup.com
Hosts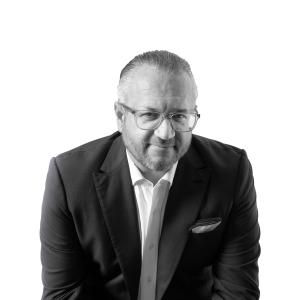 David Bahnsen
David is the Founder, Managing Partner, and the Chief Investment Officer of The Bahnsen Group.
View episodes
Guests