Show notes
I thought I would do something really fun with this week's Dividend Cafe, but just as soon as I typed that I realized that, like beauty, fun is in the eye of the beholder. But what "fun" thing I was going to do was write a full recap of the recent Mauldin Strategic Investor Conference that took place from May 5 through May 14, and use that recap to capture some of the profoundly important takeaways that I want to share with readers of the Dividend Cafe.
However, for that to be "fun" for me I need to do it thoroughly, and this week was a hysterically insane week here in the California office between projects, portfolio work, client meetings, morning research, DC Today, and all the normal things. I also got inspired by another few things this morning, and so I am going to call an audible and use next week's Dividend Cafe as my Mauldin SIC recap, and use this week's for a whole different kind of fun.
Now, I kind of lied. I said that I was saving my Mauldin SIC recap for next week (and I am). But the truth is that some of the things I get into this week are itches that were somewhat scratched at the conference. So consider this a tease into next week, and I promise I will make it all worthwhile next week.
I disagree with a lot of what I heard at the conference. I agreed with a lot more. Anyone who agrees with everything that everyone says is a compass-less fool. But that conference did for me what I earnestly want the Dividend Cafe to do for you every single week – foster thought and consideration.
The conclusions that come out of that? Well, to that end we work.
Hosts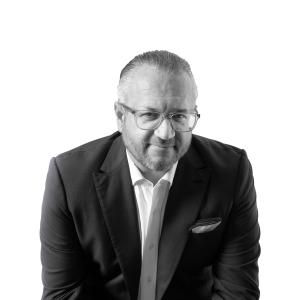 David Bahnsen
David is the Founder, Managing Partner, and the Chief Investment Officer of The Bahnsen Group.
View episodes
Guests