Show notes
It has been a year and a half since I first took up the inflation/deflation debate as a matter of contemporary debate (a part 1 and a part 2). As much as I wished then (and now) that the great economic fight we would have for the next thirty years was inflation, I believed then (and now) that the great economic fight we will have for the next thirty years is better referred to as deflation (a term that itself will require more precise explanation. Some more in-depth updates on the subject have also been produced with a deep desire to really explain and contextualize the state of affairs.
Nevertheless, the responsibility of clarity in messaging is with the writer, not the reader, and while there is only so much I can do to make sure those reading it understand it, I have a pretty strong desire to keep doing more.
Let me just leave the introduction there and dive into this topic. I suppose I do hope some clarification comes out of this, but truth be told, I am more passionate about just reiterating the great economic message of our time. My agenda is not academic, and it is not political. I am responsible for actual client capital, which is to say, the instrumentation by which actual human goals and needs are met. I take it very, very seriously. And this subject sits at the center of what I believe is a generational economic challenge.
Let's jump into the Dividend Cafe …
Links mentioned in this episode: DividendCafe.com TheBahnsenGroup.com
Hosts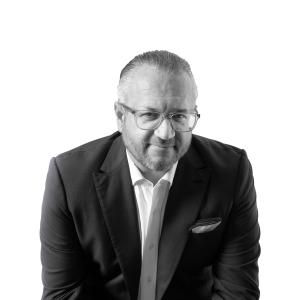 David Bahnsen
David is the Founder, Managing Partner, and the Chief Investment Officer of The Bahnsen Group.
View episodes
Guests