Show notes
I wouldn't say that I like this, but I would say that I understand it. But last week's Dividend Cafe was, in just a few days, the most widely read Dividend Cafe I have ever written. I hope that is because clients and readers flocked to the philosophical takeaways of a deeper reflection on bear markets like the one we are in now. But I know that the ratings of financial TV networks skyrocket higher in bad times and that it has a lot more to do with the reality of human nature than anything else. Fear gets clicks and views.
I don't do fearmongering. My Dividend Cafe last week was actually the opposite of fearmongering. I sought to present the highly rational case for a real glory in the aftermath of bear markets for investors who behave well. Nevertheless, I can understand that the general interest in the topic is largely related to the fear and emotion that goes with the uncertainty of the moment.
This week I am keeping the topic alive, partially because the current bear market did not end in the last five days but also because there is more to be said about the history of all this and the future. And I believe you will find both illuminating in the uncertainty of the moment.
So let's jump into the Dividend Cafe.
Links mentioned in this episode: DividendCafe.com TheBahnsenGroup.com
Hosts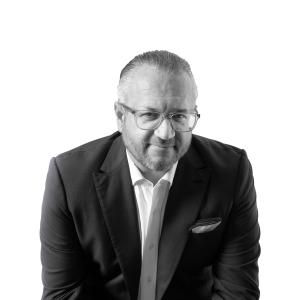 David Bahnsen
David is the Founder, Managing Partner, and the Chief Investment Officer of The Bahnsen Group.
View episodes
Guests