Show notes
Topics discussed: Some day-to-day volatility in the market unsurprisingly surfaced in markets this week as we were down 100, down 300, then up 200 the first three days of the week, all around various chitter-chatter as to where China-trade talks were or were expected to be or were rumored to go or whatever ... This is a frustrating Dividend Cafe to send because I have no choice in terms of the timeline but to submit it before we have gotten real reports on how the trade talks have gone Thursday, and yet you will be receiving this Friday and of course by now there may very well be some updated report as to how the status of such talks. Of course, by early next week, I will provide an interim Dividend Cafe to give an update on the state of affairs ...
The trade talks are the largest macro issue to watch right now, as once again the futures market has all but fully priced in another Fed quarter-point rate cut (at the October FOMC meeting at the end of the month). But markets are likely to respond to earnings results as the new season kicks off this coming week. Expectations are again reduced so how companies report revenue and profit results from the quarter that just was, and what sort of guidance they offer about expected results in the quarters ahead, are very likely to move the needle (in the overall market level, and of course in individual company results).
This week's Dividend Cafe is really focused on the economy, the Fed, politics, and earnings. We look at a preview of earnings season, the idea of a QE4 coming, a deeper dive on economic indicators, and of course, Politics and Money. Grab your coffee, and jump on into the Dividend Cafe ...
Links mentioned in this episode: DividendCafe.com TheBahnsenGroup.com
Hosts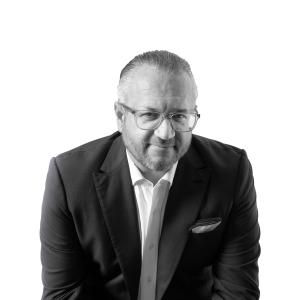 David Bahnsen
David is the Founder, Managing Partner, and the Chief Investment Officer of The Bahnsen Group.
View episodes
Guests