Show notes
This week's Dividend Cafe is a long and juicy one – lots of topics, lots of practical subjects (see list below), and plenty for the wonky types and those who loathe such verbose diversions. But what is most important to me in this week's Dividend Cafe is that it addresses the issue I believe is most necessary for grown-ups to deal with in this day age:
In this week's Dividend Cafe we will: • Recap the week that just was in markets • Make the case for a market change in the near future – not one defined by all going down or all going up, but rather one defined by a shift in leadership, away from the popularity group and into the more fundamental group. • Set the table for a "two-act play" around how we evaluate the economy – the lockdown recession and recovery from such; followed by the "aftershock" phase that deals with structural ramifications from that first phase • The burden of where rates are now and where they have been • Ask what has happened to oil prices in 2020, and why! • Take a look at what the real issue I have with bonds is as I look out into the future • Note the threats hanging over FANG • Look at what to expect out of the earnings season that begins this week • Ask where are we with the U.S. dollar, and what becomes the more investible equity space when the dollar declines? The answer may surprise you. • Provide a little history on the quarters and years that follow strong quarters. It's rare to get such universally compelling data. • Provide our weekly economic report card of the good, bad, and ugly out there, with a special look this week at manufacturing, services, air travel, and more. • Do Politics & Money • And in the Chart of the Week, let you decided if we are inflationary woods, or a deflationary jungle
Links mentioned in this episode: DividendCafe.com TheBahnsenGroup.com
Hosts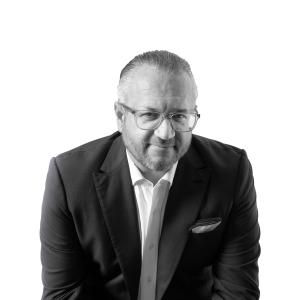 David Bahnsen
David is the Founder, Managing Partner, and the Chief Investment Officer of The Bahnsen Group.
View episodes
Guests