Show notes
It is a bittersweet moment for me to present my last ever missive of COVID and Markets. Okay, it is a lot more sweet than bitter. I truly believe the essence of the markets lesson from COVID has been learned, and that the ongoing story of economic recovery, policy response, and all the various implications of things will live in for some time to come. But included in that essence is the reality of living with COVID, protecting the most vulnerable, and engaging trade-offs around reasonable safety measures for public health vs. the existential and economic need to have a functioning society. There are a lot of resources out there producing a truly intelligent, sober, and informed perspective on COVID medically, which really do seek to neutralize the panic-porn sensationalism so many have fallen into. This can't be one of those resources. I don't have the expertise or bandwidth to fully dedicate myself to COVID/medical information. It has been integrated with my work for six months, and I am proud of what I have learned and what I have presented, but it was always, always, always intended to be a part of the broader economic and markets story.
I am a markets guy, with every ounce of breath in my body. And the COVID part of COVID & Markets is no longer on my front page, and shouldn't be on yours either. So I have to be honest.
Links mentioned in this episode: DividendCafe.com TheBahnsenGroup.com
Hosts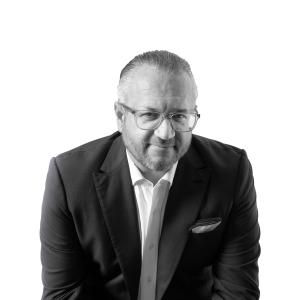 David Bahnsen
David is the Founder, Managing Partner, and the Chief Investment Officer of The Bahnsen Group.
View episodes
Guests