Show notes
This week's Dividend Cafe does cover a lot of topics, but all through the prism of looking at the recent past as well as the pending future. I think you'll find it an interesting historical journey and, even more so, a good analysis of so many investment and market realities.
The market enjoyed a little roller coaster this week, and I also dive into some lessons from that. I think a lot of stuff that gets covered in Dividend Cafe may mean nothing to some readers. It all means something to me, but different readers may find different topics with varying levels of application and interest. But the one universal – the one thing I constantly pray will come through in the pages of Dividend Cafe – is the primacy of behavior. My unpacking of matters monetary policy, valuations, economic growth, profit trajectories, market history, alternative investments, and all those things – none of them – not a single one – will ever trump the underlying thing I most care about for investors: Their own behavior.
Some bad things happened this week – for those who behaved badly. Nothing terrible happened this week – for those who behaved well. That is more or less a dual truism that I could repeat every single week.
In the meantime, let's jump into the Dividend Cafe!
Links mentioned in this episode: DividendCafe.com TheBahnsenGroup.com
Hosts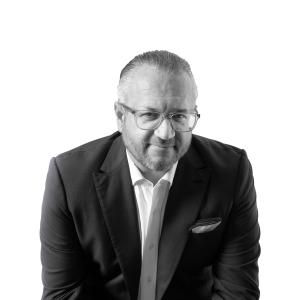 David Bahnsen
David is the Founder, Managing Partner, and the Chief Investment Officer of The Bahnsen Group.
View episodes
Guests