Show notes
I thought it appropriate to devote this weekend's Dividend Cafe to the election, now that this long-awaited event is almost here. I thought about calling it an "Election Eve" edition, but considering 82,042,050 people have voted as of press time pre-market on Friday, which is about 64% of the total number of people who voted in all of 2016, it hardly feels like "election day" is "election day" … Hopefully it will just be the day they count the votes.
One way or the other, we are well into voting (28.3 million people have voted early in-person; 53.6 million people have returned mail-in ballots; 36.7 million people have outstanding mail ballots; and then there are all those who vote on Tuesday). And we are getting closer to this year's election being over. It has been the strangest election season I can remember when all is said and done.
But today in the Dividend Cafe we'll make it a little more personal, a little more specific, and with apologies to those looking for me to throw punches, a lot less tribal. Opinionated? Yes. Fiduciary? Above all else. Objective and fair? To that end I work.
Links mentioned in this episode: DividendCafe.com TheBahnsenGroup.com
Hosts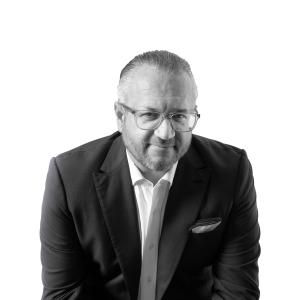 David Bahnsen
David is the Founder, Managing Partner, and the Chief Investment Officer of The Bahnsen Group.
View episodes
Guests