Show notes
One of the hardest things about being an economic commentator in this day and age is that economic commentary requires nuance, and this day and age requires narratives.  There is to be a single narrative about X, and any variation around, above, beneath, or of the exact X narrative is heretical or at least unappreciated.
It is a tough way for society to function, but it is an especially tough way to do economic analysis.
I do not merely refer to the inevitable complexity involved in topics like these that are, well, complex.  You are smart readers, and I do my very best (sometimes better than others) to make complex topics a bit more comprehensible in my writing and speaking.  Readers and listeners can judge how effective I am there, but I do try.  No, this is not about complexity, but nuance, which basically can be quite simple at times; it is just that it doesn't fit into the script of a narrative.  It isn't binary.  The nuances of proper economic analysis aren't always fit for a forced narrative.
Such is the moment we are in, and today I want to answer your questions about the state of the economy.  If I do my job right, everyone will be mad at me when all is said and done (I should fail at landing in either of the primary narratives of the day).  Such is the plight of an economic truth-teller in 2022 ...
Jump on into the Dividend Cafe!
Links mentioned in this episode: DividendCafe.com TheBahnsenGroup.com
Hosts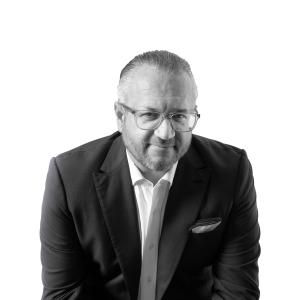 David Bahnsen
David is the Founder, Managing Partner, and the Chief Investment Officer of The Bahnsen Group.
View episodes
Guests