Show notes
Early December is a tough time of year for my writing inspiration. I have soooooo much I want to say about 2020, but we really aren't done yet, and this year as much as any other, affirms the reality that a lot can happen in a few days, let alone a few weeks. I also have a lot I want to say about 2021, but my "forecast" and "positioning" perspectives for the year ahead are also better served later in the month or early next month. Patience is a virtue, and as much as I am excited to delve into a yearly review and yearly projection, we are a few weeks off still. But it isn't like there is nothing else to write about. Markets ended November and kicked off December this week with a move higher (as of press time, which is pre-market Friday, the Dow is up +330 points on the week, and futures are pointing to a +125 move higher. Congressional leaders in both chambers and from both parties are in heavy discussions about a new stimulus/relief bill. The incoming administration is announcing more and more of their incoming policy team. World energy markets are re-calibrating around clearer (and more improved) supply/demand dynamics. And, of course, the reality of a highly contagious respiratory virus continues to work its way through society, with various policy and economic ramifications coming in its wake.
Every year the first couple of weeks of December have a few things in common – we are too far away from recapping the year we are in, we are too far away to start making the year ahead predictions, tax-loss harvesting needs to be executed, various holiday and seasonal events and tasks take center stage, and yes, regular market and news "stuff" takes place.
This week's Dividend Cafe will jump around a bit but offer a bit of history, a bit of present market tension, and of course, a bit of looking into the future.
Links mentioned in this episode: DividendCafe.com TheBahnsenGroup.com
Hosts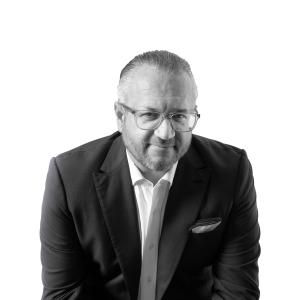 David Bahnsen
David is the Founder, Managing Partner, and the Chief Investment Officer of The Bahnsen Group.
View episodes
Guests