Show notes
The market was up 164 points today, though the % move up in the S&P and the Nasdaq was less. There was a little move up to start the day, then a flat range for most of the day, followed by a dip, and then a rally into the close. My own feeling is that investors are a little hesitant to be unexposed into a close out of fear that a stimulus deal may get announced while markets are closed … (it isn't impossible, but I doubt that it is imminent).
The "hurricane" set to come through NYC turned out to be a rain shower, and something tells me this won't be the last time a doom & gloom prediction for New York City turns out to be wrong this year.
Speaking of NYC, they have LESS THAN a 1% positivity rate right now with high levels of testing, and that positivity rate has been less than 2% for almost two months! Their new cases are almost not registering at all (57 yesterday, same as some small towns in the midwest). Hospitalizations were just 15 yesterday – again, 15 is a fraction of what towns 1/100th the size are experiencing. And mortalities have been zero many days recently, and not more than ten in a day for several weeks.
So I am pleased to see all of this in NYC, and hopeful that it leads to steps towards economic revitalization, not the opposite. Now, with NYC's health status out of the way, let's jump everywhere else we normally go.
Links mentioned in this episode: DividendCafe.com TheBahnsenGroup.com
Hosts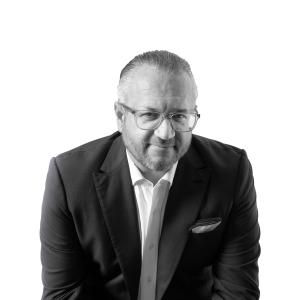 David Bahnsen
David is the Founder, Managing Partner, and the Chief Investment Officer of The Bahnsen Group.
View episodes
Guests