Show notes
COVID Health Information
• The seven-day average of new tests is now 820,000, a new high (by far). Nationwide, the increase in cases over the summer is practically in line with testing increases. It is the select states where positive cases outpaced increases in testing.
• Add Johnson & Johnson's Ad26.Cov2-S to the list of vaccine candidates showing very positive results. Their trials thus far were limited to monkeys, though a clinical trial has now begun in Europe and the United States. The full study has been peer-reviewed, and is available upon request. The source of excitement here is that the strong antibody response is coming from a single dose … They are targeting phase 3 trials for September
• A source of mine had been sending me daily updates throughout the last few months on one of New Jersey's premier hospitals and their COVID exposures, particularly when they were seeing hundreds of patients per day, suffered extraordinary losses, and were having to re-purpose facilities to meet demand. At some point it waned, then they shut down the COVID wing, then the COVID patient load of standard inpatients and ICU steadily declined. Well, today, I got an update. For the first time, this hospital does not have a single COVID patient. Praise the Lord.
• Not a lot of change in the general messages of the chart quadrant today. Cases are declining; hospitalizations are declining in the troubled places and flattening elsewhere; a few smaller states are seeing some mild growth in cases off of very low levels. The questions in front of us deal with society's ability to "live" with this virus, and to continue mitigation against severity and mortality.
Links mentioned in this episode: DividendCafe.com TheBahnsenGroup.com
Hosts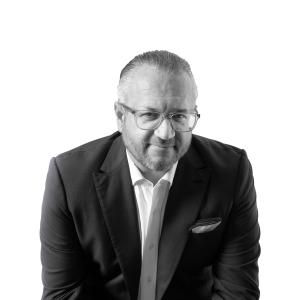 David Bahnsen
David is the Founder, Managing Partner, and the Chief Investment Officer of The Bahnsen Group.
View episodes
Guests