Show notes
Data this week has been quite a mixed bag with some of the encouraging data being more encouraging than I expected, and some of the negative data being more negative than expected. "Sustained outright declines in new cases are not that far off" [Ian Shepherdson, Pantheon Macroeconomics], but right now we are just watching the new case curve peak, and disparate results in different states makes it all tough to analyze.
The chart and information I provide at the top of our FACT section below is, I think, the most important part of today's missive. Fundamentally, these three realities have all held up incredibly true: (1) Case growth has been mostly amongst the young and healthier, and (2) Treatments have substantially improved since March/April.
I was fascinated to see that Sweden had 132 new cases countrywide yesterday, while Australia had 468. It is just an interesting contrast between a vigorous lock-down and shut-out of visitors (Australia), versus the encouragement of a herd immunity build-up. Sweden's new cases and mortalities are now so low that all eyes are really on whether or not they get a sort of "second wave."
The chairman of the Scientific Advisory Committee of the National Institute of Epidemiology in India stated yesterday that Dehli, India is fast approaching herd immunity, another massive world city showing huge positivity in seroprevalence tests and therefore a large part of the population already infected.
Major League Baseball season officially kicks off tonight, and while fans are not allowed for now even with masks and distancing (no comment), it is symbolically and substantively delightful that the Yankees will be teeing off on the Washington Nationals tonight. I expect big ratings. Really big.
Links mentioned in this episode: DividendCafe.com TheBahnsenGroup.com
Hosts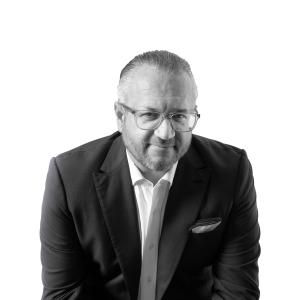 David Bahnsen
David is the Founder, Managing Partner, and the Chief Investment Officer of The Bahnsen Group.
View episodes
Guests