Show notes
The market was pointing down over 100 points in the morning futures this morning, but reversed into positive territory when the weekly initial jobless claims came in at 1.18 million vs. the 1.42 million expected (the lowest weekly claims number since the March lockdowns began). After a grind throughout the day, and this time led by technology, the market closed up 185 points.
COVID Health Information • New cases were down 25% week over week and, once again, all the talk is around what data may be missing with various weather and tech challenges around the country. Testing itself is down 20% and I am now in both camps as to why that is – that the decreased testing is both a reflection of improved conditions (less symptoms means less test demand), and some glitches and delays around weather and capacity, etc.
• One analyst I adore postulated that less people are getting tested because they have seen media reports how long lines and delays to get tested (and get results). I am not sure what to make of that, but I can't rule it out.
• With a h/t to the reader who turned me on to this, I am shocked that the Clark County, Nevada data (i.e. Las Vegas) is not getting any kind of national attention (okay, I am not actually shocked).
Links mentioned in this episode: DividendCafe.com TheBahnsenGroup.com
Hosts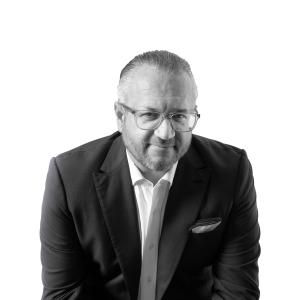 David Bahnsen
David is the Founder, Managing Partner, and the Chief Investment Officer of The Bahnsen Group.
View episodes
Guests