Show notes
Happy "Flash Crash" anniversary, to those who remember that fateful day (ten years ago today). I remember it like it was yesterday, ending a meeting with clients early (who were sitting in my office facing me at the time, as I faced the television over their shoulders that was informing me of the collapsing market). I began trading in client accounts heavily after the prematurely-ended meeting, and for the first time in my life saw ETF's broken, bid-ask spreads broken, and wild mistakes in trading execution. It was simply crazy, and only in the weeks (and to some degree, years) ahead did we really understand what had happened, how, and why. Today we don't have a Flash Crash, and have not exactly had one since May 6, 2010. But we do have incredible risk around liquid ETF's made up of illiquid assets. I need to attention this issue more diligently in the post-COVID months ahead.
I am trying to "tighten up" the daily missive, and better organize/structure it each day around: • Health Data • Market Technicals • Public Policy • Oil & Energy • Housing • Fed News
I am hoping this predictable, consistent sequence will both reflect the general priorities readers have in some way, and make for a more succinct and digestible read. And of course, I do welcome your feedback and suggestions …
Links mentioned in this episode: DividendCafe.com TheBahnsenGroup.com
Hosts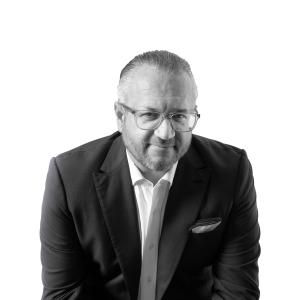 David Bahnsen
David is the Founder, Managing Partner, and the Chief Investment Officer of The Bahnsen Group.
View episodes
Guests