Show notes
The market pointed to a modest up opening this morning in the overnight futures, and it did just that. And the market stayed up ~100-200 points throughout the day, until the final hour of trading where it went from +150 to -150. The media has reported it as a combination of news that POTUS was signing an executive order trying to reign in social media companies as well as news that the White House would hold a press conference Friday to discuss some aspect of the China relationship. I believe it was entirely the latter and not at all the former (the social media flexing was known to be coming all day, and surely the market does not see it as having a lot of teeth). The uncertainty around the China announcement was surely worth a couple hundred points …
The weekly jobless claims came in at 2.1 million, down from the 2.5 million level of last week, and way down from the 6.9 million high level in late March, but still extremely high, and extremely sad. The number had been just 212,000 per week on average in January and February before the economic shutdown. Continuing claims, though, tallying the unemployment benefits of state programs, fell last week for the first time since the COVID moment began.
Links mentioned in this episode: DividendCafe.com TheBahnsenGroup.com
Hosts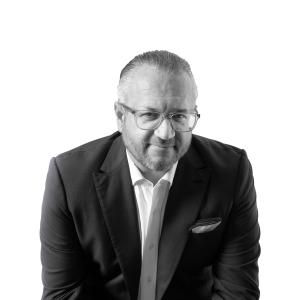 David Bahnsen
David is the Founder, Managing Partner, and the Chief Investment Officer of The Bahnsen Group.
View episodes
Guests