Show notes
The market closed the shortened holiday week up over 800 points for the week, with the market up almost 100 points today. Futures were really flat last night, and at 4:30am Eastern this morning were up over 200 points. The jobs report came at 8:30am ET and futures added on another 200 points. Markets were up 400 points at one point and moved up and down throughout the day before selling off substantially in the final 30-45 minutes of trading (not a surprise at all going into the long holiday weekend).
Regarding that jobs report, the big bullish news was that 4.8 million jobs were added back in June, about 1.6 million more than the 3.2 million consensus expectation. I want to reiterate – the fact that the "experts" continue to get economic projected data so wrong is not so much that they are incompetent as that this is all very, very hard – and not based on solid historical precedents. That said, I would recommend the pundits moderate their predictions with greater humility, but again, this is uncharted territory.
2.1 million jobs in leisure and hospitality were brought back. This makes it all the more important that policymakers not capitulate to the panic mob and allow a safe and sensible re-opening to continue. More importantly, it does show a continued trend that job losses were initially classified as temporary, are indeed proving to be temporary. Now, permanent job losses were up 500,000, and that is a cause for concern. The percentage of the unemployment we have classified as "temporary" as gone from 78% to 59%, yet that is largely because a good portion of those temporarily unemployed people have been hired back.
Links mentioned in this episode: DividendCafe.com TheBahnsenGroup.com
Hosts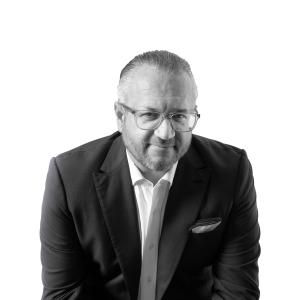 David Bahnsen
David is the Founder, Managing Partner, and the Chief Investment Officer of The Bahnsen Group.
View episodes
Guests