Show notes
The market dropped for the third day in a row, again led substantially by the sell-off in big tech (the Nasdaq is down 10% since last Wednesday's late day high). The Dow is down ~1,600 points since mid-week last week, about half of the drop in the Nasdaq in percentage terms. Futures were pointing up ~200 points last night, but today the market opened down 400 points and chopped around throughout the day, taking two turns down in the final two hours of trading.
Expect a bit more markets and economic coverage in this week's missives than normal because the Friday Dividend Cafe will be exclusively focused as the special election issue. We are entering a new phase of the COVID economic recovery that I believe will move slower than the first half has moved. A lot of the low-hanging fruit of job recovery and activity-resurgence has taken place, but normalized conditions are a ways off and will likely see a slowdown in pace of recovery from here.
COVID Health Information
• I am sure the Labor Day report of just 27,000 new cases yesterday was low around holiday reporting issues. The 7-day moving average is dropping ever so slowly. • The 7-day rolling average for daily mortalities is down 12% from the week prior and down 22% from a month ago. • The leaders of nine major pharma companies, all engaged in leading vaccine efforts, sent a public letter vowing to take no shortcuts en route to a COVID vaccine. • Incredible news (I will keep this updated as long as Dr. Bostom keeps maintaining the source report): 26,000 alleged COVID positive cases on college campuses now; zero hospitalizations
Links mentioned in this episode: DividendCafe.com TheBahnsenGroup.com
Hosts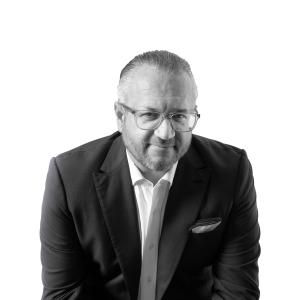 David Bahnsen
David is the Founder, Managing Partner, and the Chief Investment Officer of The Bahnsen Group.
View episodes
Guests