Show notes
COVID Health Information • The seven-day average of 34.7k new daily cases is down 48.4% from the July 22 peak.
• The BioNTech/Pfizer vaccine project has said they believe it is "likely" their vaccine will be distributable before the end of the year. They obviously cannot predict what the FDA approval process will look like but there seems to be a lot of confidence in the direction of their vaccine trials. They recently expanded their trial pool from 30,000 to 44,000.
• Madrid's hospitalizations through the so-called "second wave" of Spain are 1/7th (14%) that of what they were in the spring. I hate being so redundant with you but often the news itself is redundant. The cases are less severe, the people are healthier, the treatments are better, and so forth and so on
• New cases in Denmark have tripled, whereas in Sweden they have barely moved. As for what could possibly be causing this dynamic, I guess I would refer you to:all the media reports covering this prior issues of COVID & Markets.
• JP Morgan has determined that productivity does, indeed, fall for employees working from home. In other news, I have determined that the sun is hot.
• The University of Pittsburgh School of Medicine has a promising development you may want to read more about.
Links mentioned in this episode: DividendCafe.com TheBahnsenGroup.com
Hosts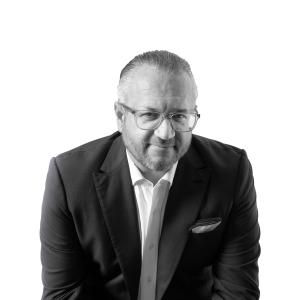 David Bahnsen
David is the Founder, Managing Partner, and the Chief Investment Officer of The Bahnsen Group.
View episodes
Guests