Show notes
COVID Health Information
• Confirmed cases in the U.S. are running about flat this week to last week, which leads some to say, "oh good, cases are not further increasing," and it leads others to say, "see, the rate of decline has flat-lined." It would seem to me that neither posture is the most astute given all we have learned, particularly in the context of applying COVID to our economic and market and societal realities. But as long as the focus is wrongly put on cases versus the other metrics we have learned are more systemically significant, that debate will likely continue.
• If one were inclined to earnestly follow the case growth numbers, though, and I certainly provide them here (despite my insistence that they are of little use I still play along), it would be noteworthy that while case growth has flattened, testing is actually up 6%, with the positivity rate is down to the 5-handle we were waiting for. In other words, adjusted for testing, cases are continuing to decline.
• If there is one "prediction" I can offer here (and if there is anything NO ONE should be doing around COVID based on the last four or five months, it is making predictions), it is that we will see cases on college campuses in the coming weeks – cases that will create little or no hospitalizations – result in the next round of headlines and hand-wringing (and everyone can decide for themselves if such will be justified or not). P.S. – 546 positives art University of Kansas – zero hospitalizations; Ohio State University 882 positives, zero hospitalizations.
Links mentioned in this episode: DividendCafe.com TheBahnsenGroup.com
Hosts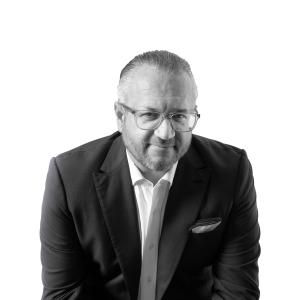 David Bahnsen
David is the Founder, Managing Partner, and the Chief Investment Officer of The Bahnsen Group.
View episodes
Guests