Show notes
I have mentioned all week how excited I am for this week's Dividend Cafe, and now here we are. I have explained why our annual week of money manager meetings is so important before, and have written weekly recaps before as well. But this is different. This week not only comes in the midst of a bear market (as the 2008 and 2011 trips did, as well) but was also the best-scheduled meeting we have ever had, meaning, the caliber and topical significance of many of the managers and economists we were in front of was top-shelf. Combine that with a dinner with one of the true legendary CEO's in America, and it was an absolutely tremendous week.
It also comes at a very important time. I do not mean that because stocks are in a bear market, or interest rates are rising. I mean it because of the circumstances behind both of these things, years in the making, with years of profound investment ramifications ahead. I believe a lot of perspective was gained on this year's trip that needs to be applied to a decade of thoughtful guidance, not merely covering a month or a quarter.
I hope you will find the information shared as interesting, actionable, useful, and provocative as I do. And, of course, reach out with any questions at any time. This is the stuff we live for, and I am confident this Dividend Cafe is one you will be glad you read.
So with that, let's all jump in, to this "money manager week recap" edition of the Dividend Cafe!
Links mentioned in this episode: DividendCafe.com TheBahnsenGroup.com
Hosts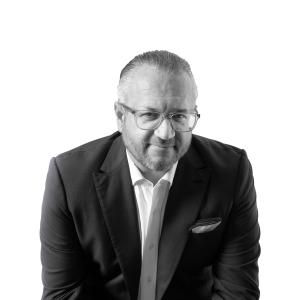 David Bahnsen
David is the Founder, Managing Partner, and the Chief Investment Officer of The Bahnsen Group.
View episodes
Guests