Show notes
I loved writing the Dividend Cafe for many years with a "jump around" approach, basically covering a wide array of topics that would enter my orbit of interest each week. I made a decision late last year to start writing "single topic" and to write the entire thing in "one sitting" – basically Friday mornings – so as to make it a more coherent and cohesive read. I do like it better that way, and the feedback I have gotten suggests you do too.
Today is a little old school, which happens every once in a while when no singular topic is inspiring me. There are a number of things I want to look at today, from the Value/Growth discussion to the impact of debt on the economy to so much more. I did write it all in "one sitting" (yes, Friday morning – I am a serious creature of habit), but it covers a handful of different topics that entered my world this morning from a plethora of inspirations.
So off we go into the Dividend Cafe, a read that will be well worth your while.
Links mentioned in this episode: DividendCafe.com TheBahnsenGroup.com
Hosts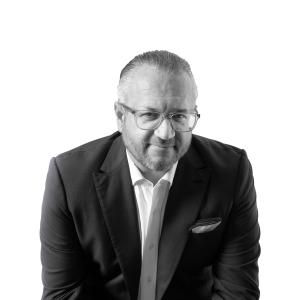 David Bahnsen
David is the Founder, Managing Partner, and the Chief Investment Officer of The Bahnsen Group.
View episodes
Guests