Show notes
FOR ACCESS to CHARTs described in this episode, click here - https://bahnsen.co/3DnVULR
I wrote a piece for the Dividend Cafe in May last year about the subject of housing and having re-read it this morning, I wouldn't change a word. But those more evergreen principles don't take away the appetite many have for the current state of affairs. Economic conversation right now largely centers around recession questions, and discussions about financial markets are understandably focused on the stock market. Yet right in the Venn diagram of both the economy and the market is the state of housing, and almost every person I know lives somewhere. So this topic is perhaps more relevant in a practical sense than many of the others that garner our attention.
I sometimes avoid this topic because that relevance is so misunderstood and misapplied (i.e. "if I could just know what would happen to house prices in the next few months, I would know if I should buy or rent" – or worse – "if I just knew what would happen to house prices in the next few months I could resume my foolproof home-flipping plans"). But as you shall see in today's Dividend Cafe, our interest in the topic of housing is for a different application altogether.
Let's jump into housing yet again, in the Dividend Cafe …
Links mentioned in this episode: TheDCToday.com DividendCafe.com TheBahnsenGroup.com
Hosts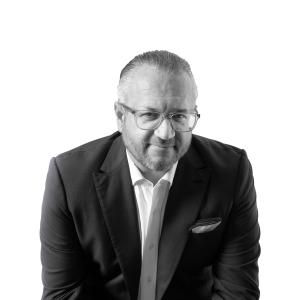 David Bahnsen
David is the Founder, Managing Partner, and the Chief Investment Officer of The Bahnsen Group.
View episodes
Guests