Show notes
I kind of like this week's Dividend Cafe.  We are going to do a very quick look into how the Fed fuels Japanification, but more specifically, how low-interest rates hurt growth.  It is one thing (and a more severe one at that) that monetary policymakers generally view artificially low rates as a really good thing to fuel economic growth, but at this stage in my life and career, there is little I can do about that.  It is another thing altogether that so many investors think is a great thing.  Today I want to do a quick lesson on why it is not just wrong but a dangerous fallacy, that is, wait for it, undermining economic growth.
Speaking of growth, many want to know when the Emerging Markets will deliver it.  I think you will benefit from that lesson today as well.  Unfortunately, the EM gain is likely to be Europe's pain, so get ready for a case of hot-cold.
And finally, I want to add to last week's talk about "gross domestic product" in how we think about economic growth.  You may find it illuminating.
Jump on into the Dividend Cafe.
Links mentioned in this episode: DividendCafe.com TheBahnsenGroup.com
Hosts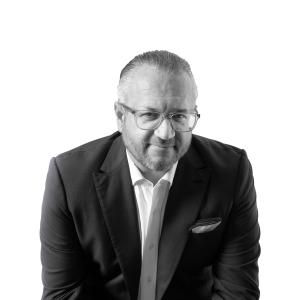 David Bahnsen
David is the Founder, Managing Partner, and the Chief Investment Officer of The Bahnsen Group.
View episodes
Guests